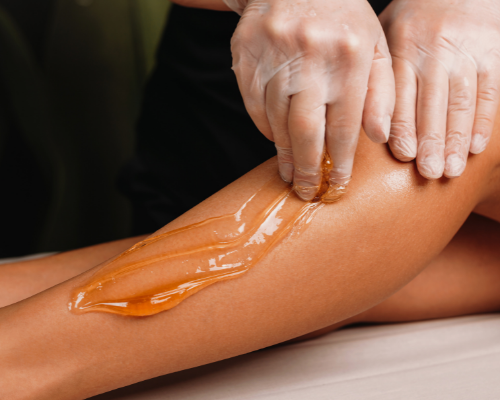 BODY WAXING - $12 + | BODY SUGARING $20 + (MALE FULL BODY WAXING AVAILABLE)
We wax/sugar anything from Brows to Brazilians (male Brazilians and full body waxing also available and performed by a male specialist only). Check out our full listing of areas and pricing on our booking site by clicking the link below.
Prep for wax/ sugar:
Make sure hair is at least no shorter than 1/4" in length. If hair is longer, please trim hair down to 1/4" prior to coming in for service.
Make sure proper hygiene is followed for any intimate areas that will be waxed.
Come in with no moisturizer or body products. Areas being waxed will be cleaned prior to waxing application.
If you are taking any certain medications, please advise your waxing specialist to ensure you are able to be waxed with no contraindications.