The Skin Rituals

with

Derek Davenport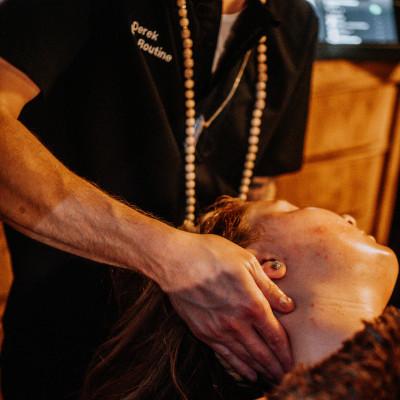 The ICT Skin Ritual | $200
The ultimate lifting and tightening experience. Includes dermaplane, an advanced peel, gua sha, microcurrent, face/neck/decollete/hand/arm/foot massage, and LED light therapy. This treatment will stimulate and flush your lymphatic system, create a more lifted and overall sculpted appearance, and a glow you'll be obsessed with. Includes guided meditation/breathwork. *Great for all skin conditions. Some skin conditions do not allow for facial massage.*
---
The Surrender Reiki Ritual | $194
Everything living thing vibrates at a certain frequency. During The Surrender Facial, your certified reiki practitioner will use energetic "medicine" to help you find balance and guide you through a journey of realignment. Energy medicine combined with facial healing will promote a total recovery treatment. Your practitioner will do a thorough body scan to find any imbalances and work to realign any imbalances. Includes a full body sage cleanse and sound bowl therapy.
The Dermaplane Ritual | $149
A fully customized facial that includes an enzyme exfoliation plus dermaplane. Dermaplaning provides a gentle, safe, and effective form of exfoliation that also removes dead skin. This allows for greater product penetration and removal of vellus hair. Includes jelly mask or LED light therapy plus added neck, decollete, and facial massage.
---
Customized Skin Ritual | $125
Includes a thorough consultation for internal to external care, deep skin cleanse followed by a custom exfoliation and mask with an added massage to aid in lifting, tightening, and encourage lymphatic drainage. The Custom Skin Ritual finishes with cold therapy that helps to decrease inflammation, refine pores and boost circulation. (Great option if you're just starting your skincare journey with Derek)
---